The Polish film W imie… (In the Name of) took home the award for Best Feature Film at the 27th Teddy Awards on Friday at the Berlin International Film Festival, better known locally as the Berlinale. A raw and intense story of a Catholic priest's struggle with his sexuality, W Imie… was directed by Małgośka Szumowska, and features superb performances by noted Polish actors Andrzej Chyra as the conflicted priest, and hottie Mateusz Kościukiewicz as his small-town love interest (interestingly, the two had previously played father and son).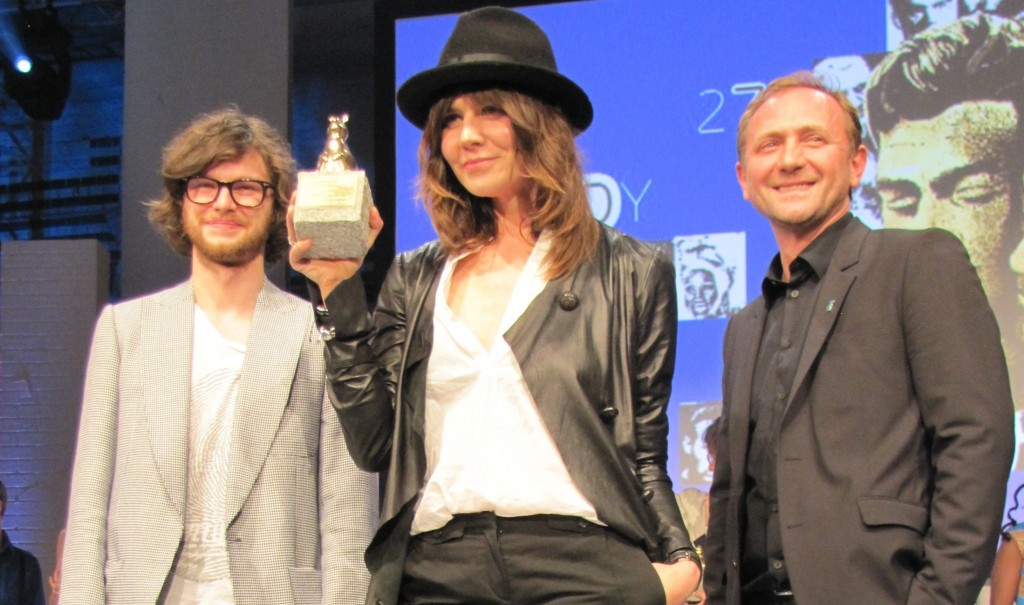 Teddy Awards have honored the best LGBT films at the acclaimed Berlinale, the 63rd edition of which comes to a close today. This year's queer slate featured more than 20 films from across the globe, including South Korea (Baek Ya/White Night), the Netherlands (Boven is het stil/It's All so Quiet), Argentina (Deshora/Belated), the U.S. (Interior. Leather Bar.) and Cameroon (Born This Way).
Read the full article here.