Prague took a major step toward forever blasting its pesky gay image as merely a Slavic porn utopia with its first-ever pride this past weekend. The five-day gayfest included a full slate of more than 80 parties, seminars, films and exhibitions around the gorgeous Czech capital, including several bold offerings like Thursday's Transgender Me photo show opening.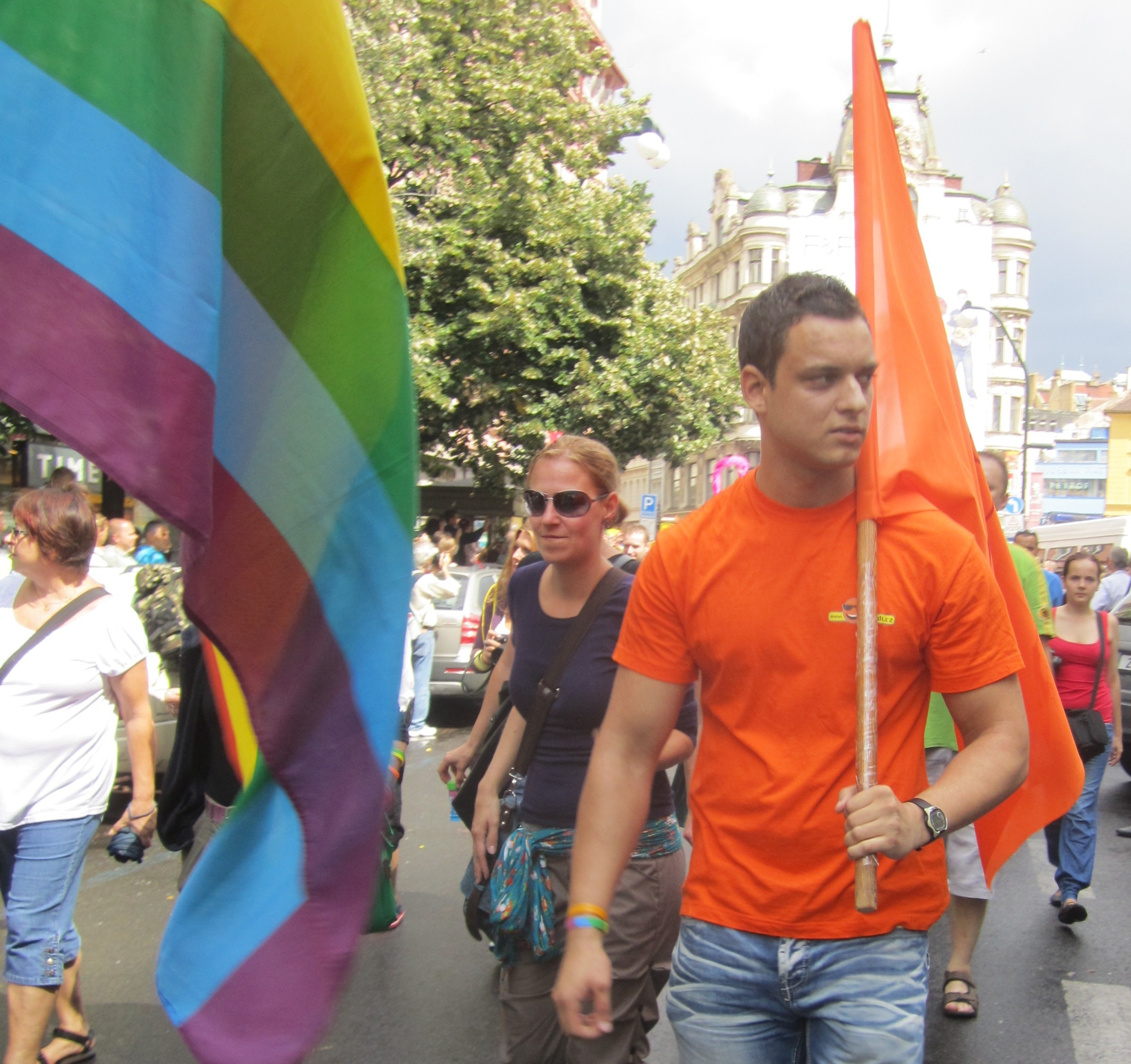 The weekend's highlight was natch Saturday's inaugural Prague Pride Parade, officially drawing a procession of about 5,000 queers and friendlies from around the Czech Repub and the world. It also drew about 100 rabidly gay-hating neo-Nazi protestors, kept under firm Czech check by a police force of around 300 (who clearly wanted no repeats of the country's first gay pride, in its second city of Brno in 2008, when right wing demonstrators overpowered police and physically assaulted marchers).
The Prague festivities might have gone unnoticed by most Czechs had the country's president, Vaclav Klaus, not brought it to fore with a stream of bigotry that dominated local front pages in the weeks leading up to pride. Klaus balked when the city's mayor Bohuslav Svoboda and the ambassadors from 13 countries pledged support for the event, and when his own deputy chancellor, perennial lunatic Petr Hajek, called homosexuals "deviants", Klaus refused to denounce Hajek's words. This prompted that most famous of Czech-born gays, Martina Navratilova, to invite Klaus to "join the parade and see what we are all about!" Not surprisingly, Prez Klaus was a no-show.
Read the full article and see the gallery here.