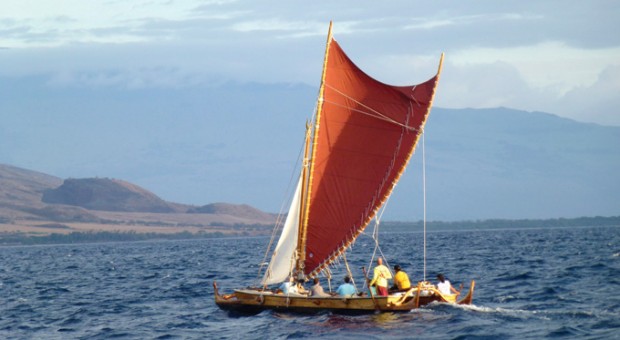 Save for Waikiki's infamous quickie weekend booze cruises, options for all-gay sail excursions are something of a rarity in Hawaii. But an upstart Seattle-based company is now offering the kind of exclusive island cruise experience that has sophisticated gay traveler written all over it, combining luxury nautical trappings (think intimate wine library, and spa with yoga classes) with raw beyond-the-box Hawaiian adventure (as they put it, "where the next 'port' may not be a port at all") that would never be possible when moored to a big ship.
American Safari Cruises began offering their eight-day outings — which they like to call "un-cruises" — last year. There's a basic set itinerary, but things are left unstructured enough so as to allow for the best encounters with nature and wildlife available at the time of each journey.  From kayaking in secluded coves to hiking on remote volcanoes to night snorkeling with manta rays to lei-making on a plumeria farm, ASC strives to give its passengers as active and vivid an experience as possible of the Aloha State less traveled. Embarkation — every eight days, aboard the 36-guest Safari Explorer — is alternately at Maui or the Big Island, with stops at the off-the-beaten-track isles of Lanai and Molokai in between. The 2011/12 schedule runs through May, with next season revving up again in November.  The company (a division of parent InnerSea Discoveries) offers similarly distinctive excursions in Alaska, the Pacific Northwest, and Mexico.
"Our upscale yet casual, active, educational, small group, inclusive and less structured 'un-cruises' lend themselves very appropriately to the LGBT market," says Tim Jacox, InnerSea Discoveries' executive vice president of sales and marketing. "We're currently in discussions with a couple of well-known lesbian travel firms regarding potential full-boat charters. " Meanwhile, gay folk are of course more than welcome to continue booking directly and climbing aboard.