Milestones in gay aviation: First, Air New Zealand gave you its all-gay Pink Flight to Sydney's Mardi Gras; then, SAS added coupling to the mix with its revolutionary Love Is in the Air same-sex marriage flights to and from Stockholm in 2010.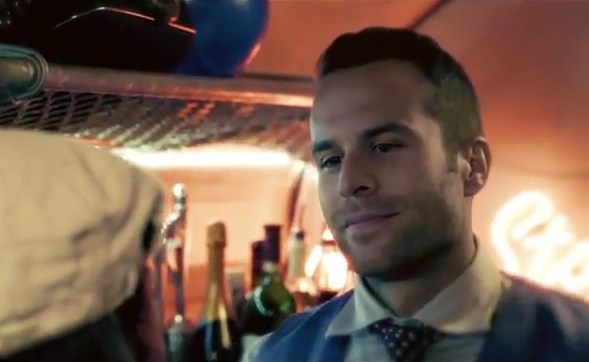 Now Lufthansa has upped the ante, creating the world's first-ever "gay airline" — FreshAir European Gaylines — in honor of the upcoming Eurogames in Budapest.
Of course the solely-homophile carrier doesn't really exist, but this week Lufthansa rolled out a sassy queer-directed marketing campaign touting FreshAir's intent "to fill the gap left by traditional, boring airlines." FreshAir's promo video presents a gayified in-flight world filled with hugging homo passengers and a female pilot who's far more interested in the air hostess's derriere than in the control panel. The airline's sporty motto: "We all play the same, no matter which team we belong to."
Read the full article here.