Cities with two separate LGBT Pride events aren't unheard of (take Tokyo, for instance), but Berlin is the only major city in the world with two competing Pride events on the same day: the main CSD (Christopher Street Day) Berlin, and the far less-known but ever-growing Transgenialer CSD.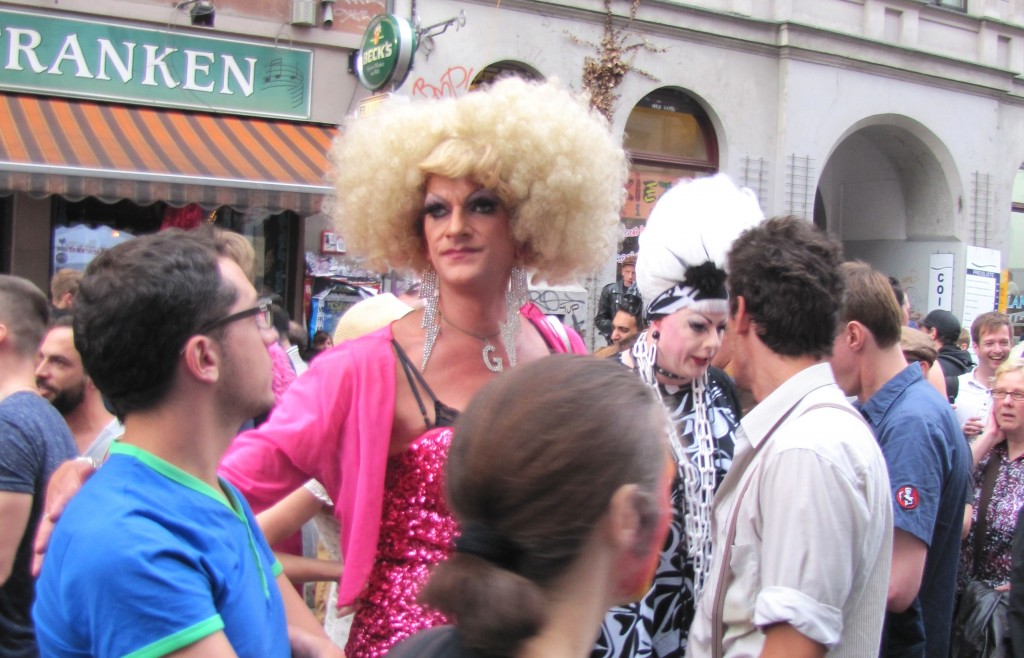 Born a decade and a half ago of the frustration many Berliners had at the over-commercialization of the city's main Pride event, TCSD is a proudly down-market and completely inclusive affair, espousing a far more political bent and genderfuck attitude than perhaps than any other Pride on the planet, all with no corporate sponsorship whatsoever.
Simulatenously as the main CSD's parade makes its way toward the city's Tiergarten, the ragtag but spunky Transgenialer parade proceeds through the gritty streets of the Kreuzberg neighborhood before dumping out into Oranienstrasse, the hub of activity for the rest of the alternative, lively, musical, haphazard, and booze-soaked evening.
Next year will mark the 15th anniversary of TCSD, and in preparation, a film crew interviewed attendees of this year's event about why they prefer it over the city's regular CSD.  "Here, I can be myself," came the resoundingly common reply.
See the gallery here.