Amsterdam hosted its 17th annual Canal Parade on Saturday, August 4—a unique event that makes use of the city's gorgeous canal system, showcasing LGBTQ Pride on waterborne floats as an unbelievably supportive Dutch populace cheers on.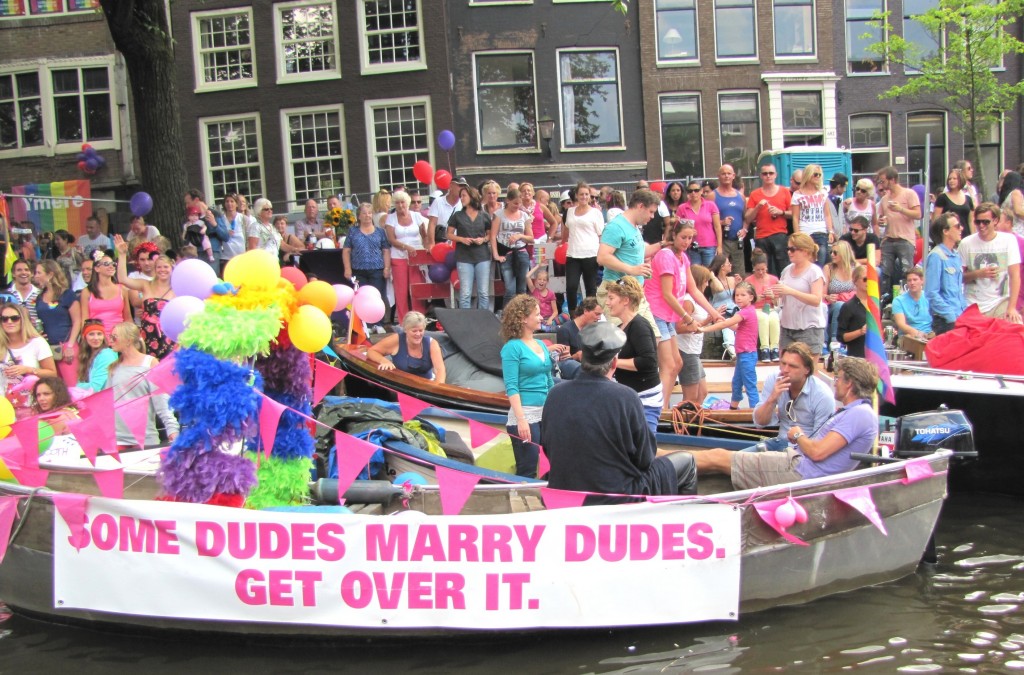 No city embraces Pride like Amsterdam, where everyone—young and old, gay and straight—gets in on the act, and a great many don pink for the occasion. As the floats—mostly big barges being pulled by tugboats—float down the canals, spectators cheer from the packed streets and bridges (or if they're lucky, from one of the many small vessels and houseboats lining the waterways).
Launched in 1996, the Canal Parade has grown from just 20,000 people to some 500,000 in 2012—fairly amazing when you consider that the city itself only has about 800,000 residents. It's now become Amsterdam's largest annual public event.
Read the full article and see the gallery here.