Queerty has obtained an exclusive firsthand account of the incident that rocked the gay world last week, when two men, Dennis Mayer and John Hart of Palm Springs (right), were arrested on board an Atlantis cruise ship in Dominica under threat of "buggery" charges, which could have carried up to a ten year prison sentence in the Caribbean island nation.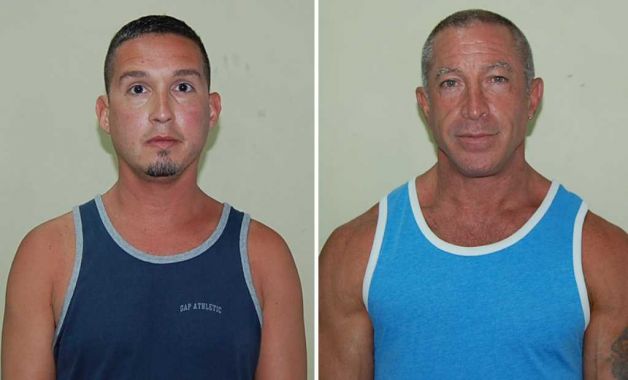 The men were eventually charged only with indecent exposure, to which they pled guilty, and were released after being taunted, scolded, and fined. But the episode has divided the gay community between those outraged at the cruise line for docking in such a gay-unfriendly port, and those outraged at the couple for their foolish behavior, which definitely included public nudity, and may or may not have also included public sex. Beyond the two men themselves, no detailed direct reports of the incident have surfaced. Until now.
Read the full article here.