Not just an outpost of bigger Belgian sibling Brussels, the port town of Antwerp is something special in its own right — a noticeably gay-friendly city of about a half-million people with more than a few trump cards up its sleeve to keep you stimulated, fed, inspired and on the prowl for several days, with easy access by train to both Ghent (van Eyck altarpiece) and olde-worlde beautiful Bruges a gleeful double bonus. It may have peaked as a European power in the 16th century, but this capital of Dutch-leaning Flanders in northern Belgium hasn't the feel of faded glory in the slightest. And there's more here than chocolates, diamonds, beers and Rubens, though it must be said that Antwerp's pick of fine chocolateries is conspicuous in its excellence, and great paintings by native baroque superstars Peter Paul Rubens (plus a clever simulation of his house) and Anthony van Dyck are alone worth a visit.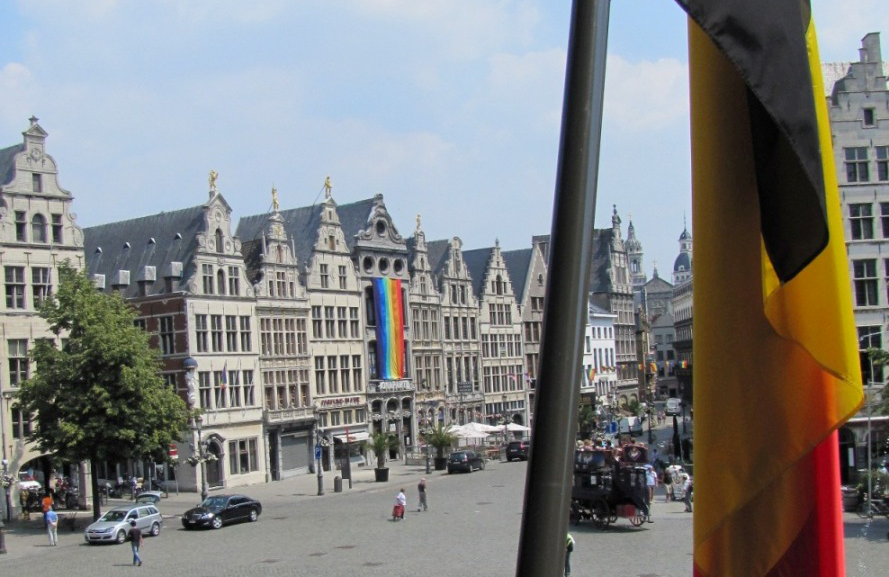 Considering its wholly manageable size — you never feel more than a 20-minute walk away from something exciting, interesting or beautiful — Antwerp has a cosmopolitan and tolerant air about it, marked by more than 175 nationalities, with Belgian/Flemish (Vlaams), Dutch, Moroccan, Turkish and Polish at the top of the list. Given its multicultural bent, food is a big (and very good) thing here. As is fashion. In the late 1980s Antwerp emerged as a key player in international clothing design thanks to certain celebrated alumni from its Royal Academy of Fine Arts, who collectively became known as the Antwerp Six, among them Dries Van Noten and Ann Demeulemeester (both with elegant flagship stores) and Walter Van Beirendonck. The ripple effect of the Six remains, and Antwerp's Zuid (South) and adjacent Sint-Andries neighbourhoods are dense with designers and shopping options, as is the boutique-rich and pricey Schuttershofstraat — a quaint but serious fahsion street that runs parallel to the more stately and mainstream (but still impressive) Meir, home to the big stores.
If all this weren't of sufficient gay appeal, the city has one of Europe's richest concentrations of art nouveau architecture. Take a ride to fairy-tale-like residential street Cogels-Osylei (and surrounding turn-of-the-century Zurenborg area) on one of the adorable trams, which, by the way, appear to pop up in the most unlikely of places throughout the city. And speaking of rides, six-floor leather/fetish bar the Boots, opened in 1983, ranks as one of the best of its kind in the world, attracting men from across Belgium and neighbouring Netherlands, Germany and France, especially during the annual Belgium Leatherpride in mid-January. Massively popular gay/lesbian dance mecca Red & Blue also pulls in party people from across the borders. Antwerp has no shortage of buzzy gay and lesbian bars and cafés, but the former ghetto around Van Schoonhovenstraat (once known as Vaseline Street), just north of the great and grand Central Station, has been stripped of its gay badge, with just a few businesses holding their own in an area that's taken a bit of a turn for the darker.
Read the rest of the intro and see the full Antwerp guide here.