Hit the highlights of Southern California Modernism with a quick city-to-desert jaunt.
With its open spaces and sublime clime, Southern California gave birth to the simple and airy 20th century architectural style known as California Modernism. Urban build-up has rendered SoCal far less expansive than it used to be, but beneath it all you can still view some of the movement's most defining structures along the short path between Los Angeles and Palm Springs.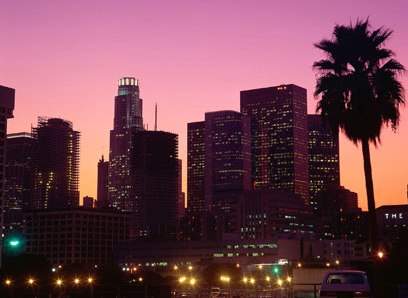 Prime your architectural palate at the dwelling that's considered by many to be the first modern house in the world, sitting smack at the heart of gay West Hollywood. The 1922 Schindler House (835 North Kings Rd., 323-651-1510)radically lacks any conventional living room, bedrooms or dining room, and was actually both a studio and a residence for Austrian-born architect Rudolph M. Schindler. Now part of Vienna's MAK Museum, the Schindler pad is a modest but massively important slice of living architecture history.
To better understand why Schindler's creation was so revolutionary (and to meanwhile flee one of the most jammed sections of the typical L.A. to Palm Springs route on Interstate 10), hop on the 110 and head northeastward toPasadena and the nature-reverent Gamble House (4 Westmoreland Pl., 626-793-3334). Designed by Charles and Henry Greene in 1908, it's a gorgeous example of the Arts and Crafts movement, the architectural style that had previously dominated.
Now head due east and hook up with I-10, which will take you through SoCal's so-called Inland Empire. Stop in the freeway-adjacent community of Redlands for a vastly different bygone architectural world. Built (rather shockingly) just a decade before Gamble, the 1897 Kimberly Crest House & Garden (1325 Prospect Dr., 909-792-2111) is a prime example of Victorian-era California, in all its ornate glory. The three-story, 7000-square-foot French chateau-style home opens onto lush gardens, and these days is a popular local wedding setting.
If you feel the shopping urge, pop in to the 130-store Desert Hills Premium Outlets (48400 Seminole Dr., Cabazon, 951-849-6641), a time-honored L.A.-to-P.S. gay pit stop. Then it's onward to Palm Springs for check-in at the William Cody-designed Horizon Hotel (1050 East Palm Canyon Dr., 800-377-7855), a fabulously restored 1952 modernist jewel that's just a block from the hipster-magnet pool scene of the Ace.
While the peerless California sun still shines, hop back in the car and set off on the Palm Springs Modern Driving Tour (760-835-5628). This self-guided expedition incorporates some of America's most shining examples of modernist architecture, including Richard Neutra's Kaufmann and Miller Houses, Albert Frey's Tramway Gas Station (now refashioned as the Palm Springs Visitors Center), John Lautner's Elrod House, and E. Stewart Wiliams's Frank Sinatra House. Another not-to-miss city highlight is the Elvis Honeymoon House (1350 Ladera Circle, 760-322-1192), so spaceship-y in design that Look magazine dubbed it "The House of Tomorrow" in 1962 (and yes, Elvis and Priscilla Presley would honeymoon here five years later).
Before heading back to L.A. the next morning, be sure to take a spin on the Palm Springs Aerial Tramway (One Tram Way, 888-515-8726), which will hoist you up nearly 6,000 feet of North America's sheerest mountain face for an unforgettable view of the desert sprawl below. You may not exactly glimpse the future, but on a good day, you should see for more than 200 miles.
DETOUR
Just 50 miles off the L.A.-to-Palm Springs path, Joshua Tree National Park is a twisty and turny sun-kissed wonderland of magical Dr. Seuss-esque plant life. On your way there or back via Highway 62, pop into Pioneertown, once a Hollywood Western movie set, and now a SoCal road tripping hipster haven. Fling a few balls at Pioneer Bowl (53613 Mane St., 760-365-3615) before grabbing some gut-filling comfort grub at Pappy & Harriet's (53688 Pioneertown Rd., 760-365-5956).