New Yorker eyebrows aren't generally easily raised, but a shimmering 30-foot naked gay icon rolling past on a lowboy truck could just do the trick tomorrow.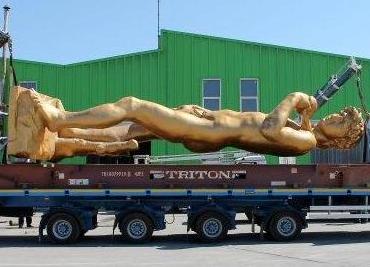 A golden double-sized recreation of Michelangelo's classically homoerotic David sculpture will take a whirlwind tour of the city on Tuesday, as it makes its unlikely journey from Istanbul to Louisville.
Read the full article here.