The two men arrested on an Atlantis cruise docked in the Caribbean island nation of Dominica on Wednesday are speaking out about the incident, and they say it was a hellish ordeal that had everything to do with homophobia.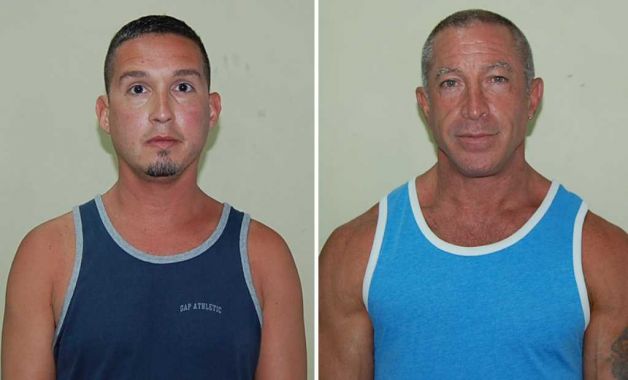 Speaking by phone to KTLA's David Begnaud from Puerto Rico last night, one of the men, Dennis Mayer, says he and partner John Hart  "were taunted all night long" in their Dominican jail cell, which had no light, no water, and no toilet.
"They paraded us around like we were some oddity," said Mayer, himself a retired police officer, of their treatment at the hands of Dominican authorities.
Read the full article here.